YOUR PROJECT. OUR PRODUCTS.
SHARED PASSION.
OUR SHOP
We are excited to be the decorative painting supply distributors and educators for the Northeast. We welcome both professional and novice customers. We look forward to further sharing our expertise through upcoming group workshops, pro-training sessions, private courses, and color kits for take-home projects.
1 PRO-TRAINING
In-depth, highly comprehensive training courses allow for professional decorative artists to take their skills to the next level and learn best practices for new and trendy products.
2 PRIVATE COURSES
A one-on-one course with our experienced professionals gives industry pros a chance to choose and customize the focus of their session.
3 LEARNING TOGETHER
COMING SOON! Group classes provide a fun and educational platform for learning manageable projects, easily executed entirely on your own. Perfect for the novice, occasional project guru, and beginners.
COMING SOON:
COLOR KITS
It has long been a dream here at The Color Shop to provide kits for at-home projects, regardless of personal experience. Not only do we want to see you through your projects from start to finish— with tools, product, instructions, tip, even a lil candy for encouragement! — but we also want you to feel empowered to conquer your vision and feel pride in its outcome!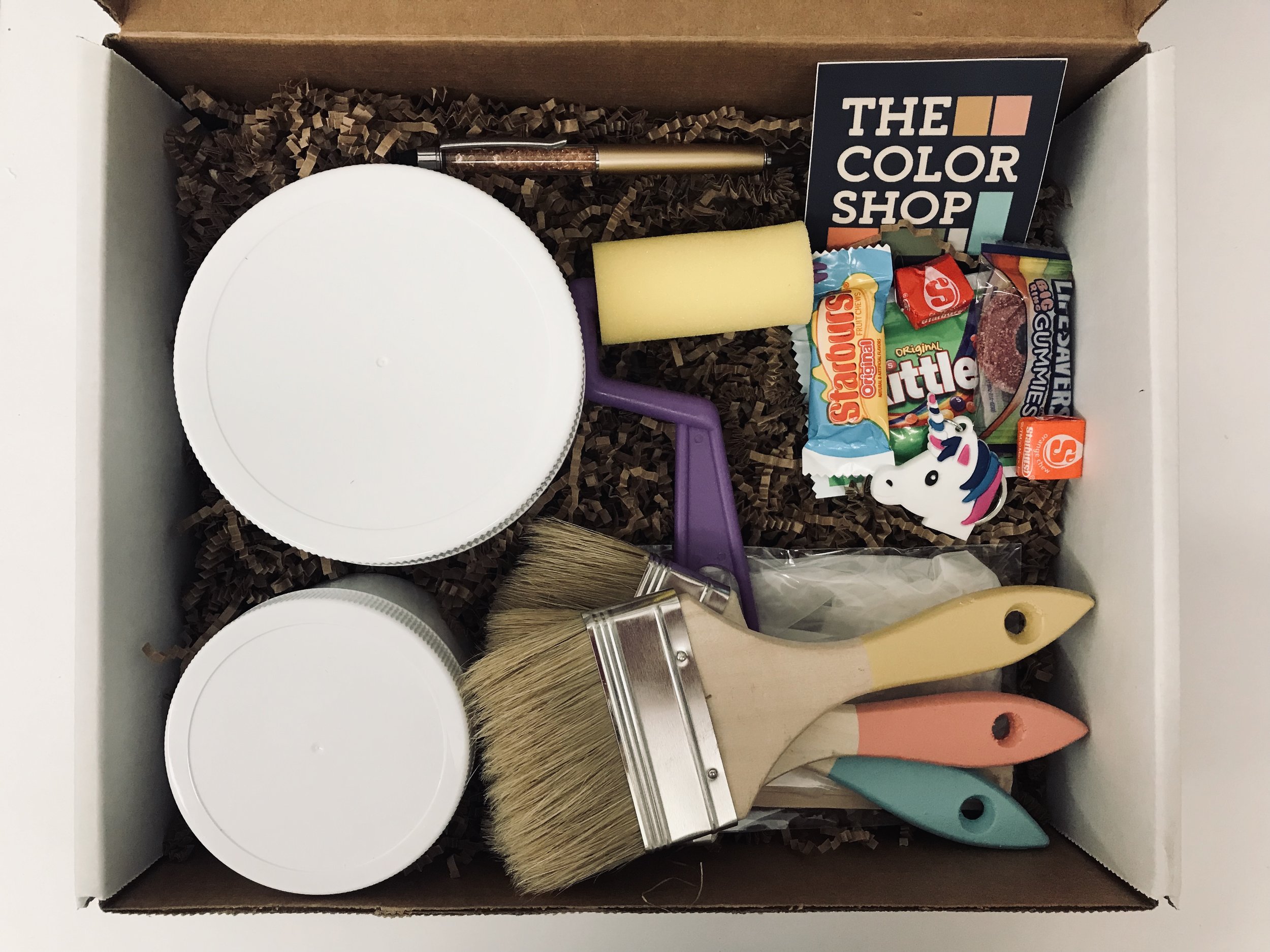 FAUX EFFECTS
With over 42 years of decorative finishing experience, Faux Effects International continues to set the industry standard for faux painting and decorative finishes. As the manufacturer of the internationally acclaimed professional finishing products, FEI has established itself as the industry leader with a reputation for unsurpassed quality and expertise in the field of high end decorative and designer finishes.
MIXOL
MIXOL is one of Europe's leading brands of multi-purpose tinting concentrates and over the last 45 years has proven itself as a reliable partner to individual craftsmen and the color tone industry. Binder-free multi-purpose tinting paste enables the user to mix 33 MIXOL and 3 metallic effect concentrates on-site as per the customer with. All the tinting pastes and concentrates can be intermixed to create any tone or effect that the customer's desires.
LIBERON
Liberon is a well-established woodcare brand within the UK. Wholly owned by the French multinational group V33, the company has been manufacturing high quality products for protecting and restoring wood and stone in domestic use since 1912.
SUPPLIES + TOOLS
We continue to expand our inventory of supplies + tools, so your needs are met through a one-stop-shop here at The Color Shop.